MENU


Click here for
Semi-automatic
Pad Printers
Pad Printers
(Manual and Semi-automatic)
Colour of machines are subject to change without any prior notice.

We supply mainly one or two colour pad printing machines.
Unlike other pad printing machines on the market, you will find that our machines are finely engineered but without the extra cost. We offer you quality machines at highly affordable prices.
All pad printing machines which we supply are generally of the 'Closed Cup' variety which are designed to minimise exposure of solvents to the air and at the same time time saving you time and money. Closed cup machines are much more environmentally friendly than the old open ink type.
The 'Doctor Blade' used on our closed cup system is made from Ceramic which is much harder and long-lasting than the metal ones used on cheaply made machines.
Our one colour pad printing machine can be supplied either as a manual machine, thus requiring no electricity or a compressor, or a semi-automatic machine which will require both.
The PS-21C is a great table-top manual pad printing machine for printing machine for printing short run components and advertising gift items.
It's robust yet compact designs makes it highly suitable for industry or domestic use. The PS-21C is a well engineered and a high quality machine yet available at a very affordable price.
---
Specifications of the PS-21C
Single colour manual pad printing machine - Closed Cup
Cliché size (Printing plate): 100mm (w) x 200mm (L)
Ink cup diameter: 70mm Maximum print area: 60mm diameter
Dimensions: 360mm x 170mm x 435mm
Net weight: 22kg
Available immediately from stock - Prompt Shipment worldwide.



The Pad Printing process is extremely
versatile and lends itself to many products
and surfaces.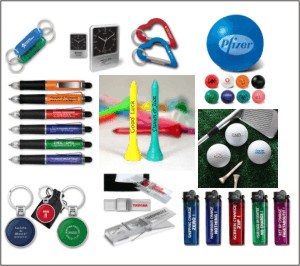 ---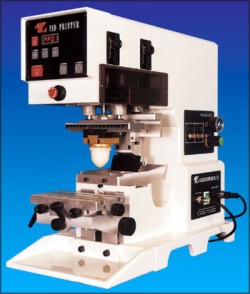 Click here for Semi-Automatic Pad Printers

Click here for
Semi-automatic
Pad Printers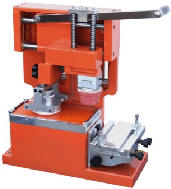 Manual Pad Printer
Model: PS-21C
Only 17" High !

Our Pad Printing Machines
can print onto all types of surfaces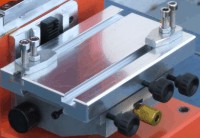 Fully adjustable work table
with fixture holding clamps.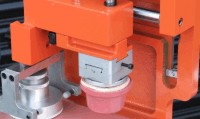 Pad can easily move left to right
and back to front.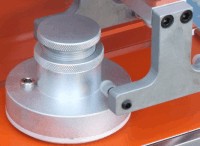 Environmentally Closed Ink Cup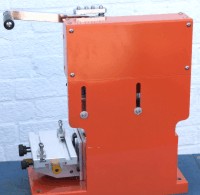 Pressure stops for ink pick
up and product stamping